Del Mar Electronics and Manufacturing Show was held on May 4-5, 2022 near San Diego, California. This is a technical, educational, and networking event for those who design, manufacture, and test electronics products. More than 500 companies exhibited at this exciting event.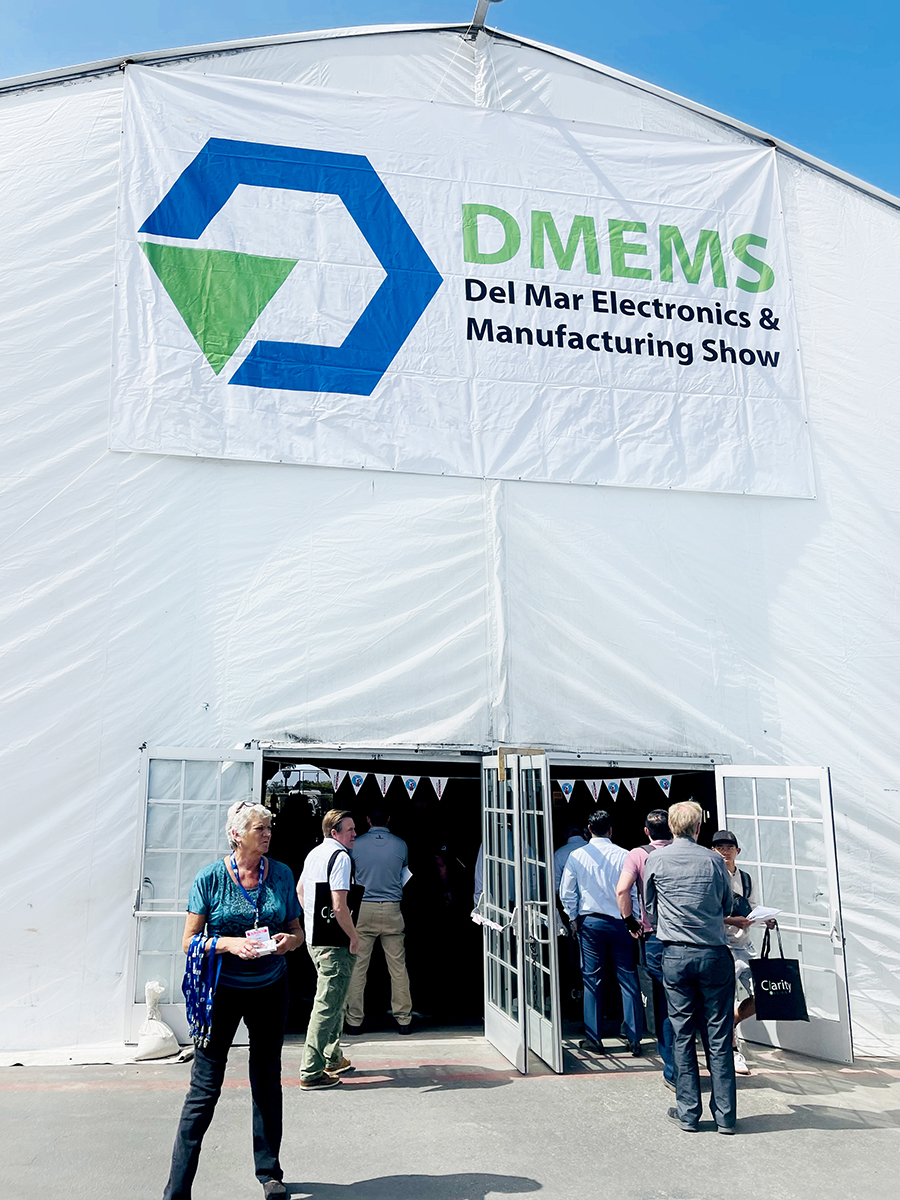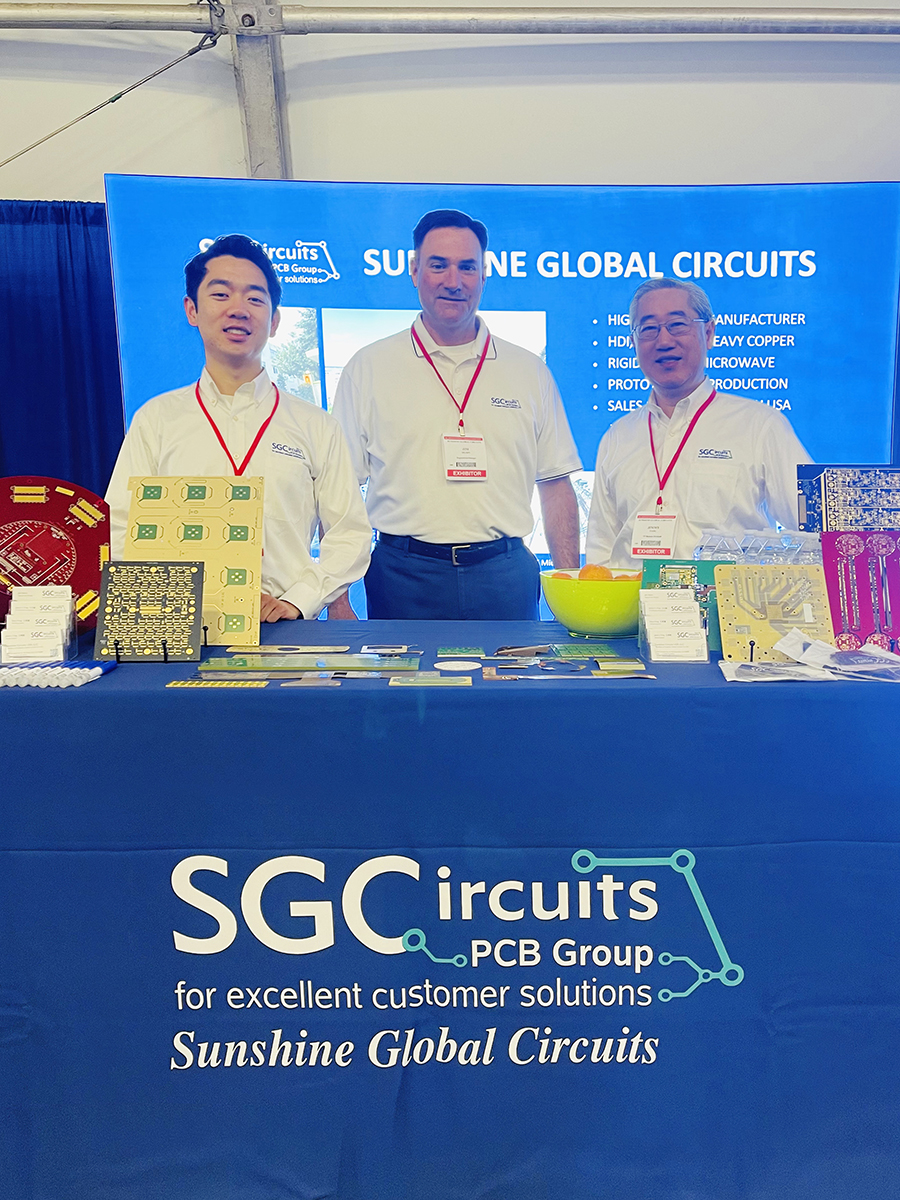 Sunshine Global Circuits (SGC) had a booth in the main area with a beautiful, bright LED-backlit display which was one of the best in the show. We displayed many new and high-tech PCB samples showcasing our cutting-edge technology. These include rigid-flex, RF boards, metal back or Thermal management board, and 38L oversized ATE board.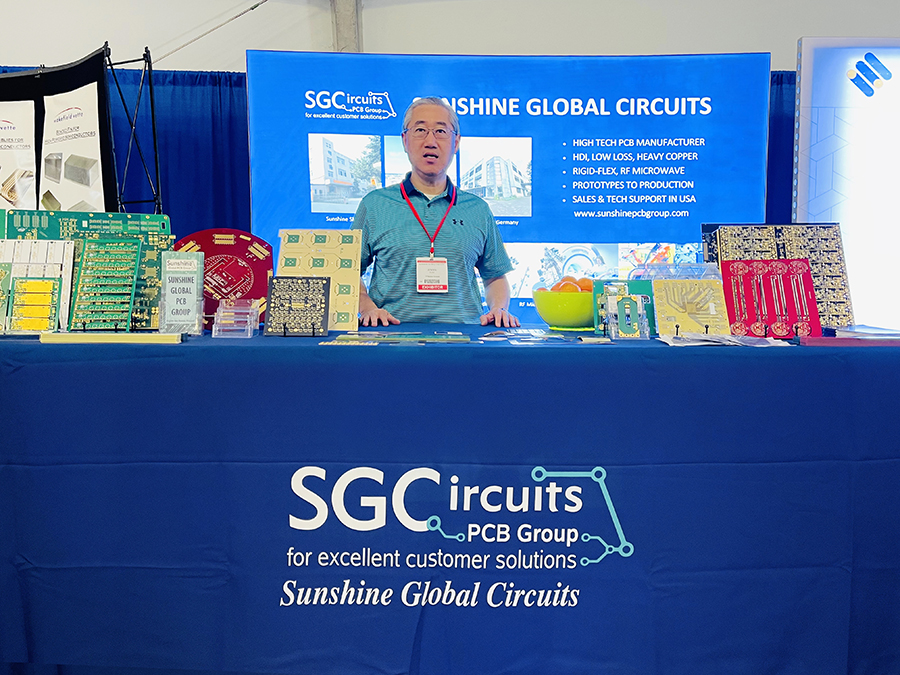 This year the turnout was excellent as many people were eager to come out after 2 years of cancelled shows due to Covid-19. The SGC booth had over 100 visitors during the 2-day show, many of them with serious inquiries about our capabilities and products. This year we had 4 employees support this show: Jimmy Fang (Sales), Jim Hearn (Sales), Jason Fang (Quality), and Elena Wang (Marketing). We answered many technical questions and met with suppliers and competitors.SGC has exhibited at this annual event since 2014 and we have always enjoyed meeting with existing customers and potential new customers. This event allows SGC to continue to establish our brand-name and industry presence, while gathering valuable leads for new business and networking with industry contacts.